Source: nasic.af.mil
When the 2019 Sports Fest opened, it was a bright and sunny day – a day ready for action-packed physical activities, fun, and a coming-together of different communities to play sports. Organizers made sure that sports enthusiasts from each community participate in various sports, such as volleyball, badminton, golf, fishing, and kite flying, among others. There was a sport for everyone, adults and children alike. The sports fest was much more than just playing and winning. It was an event that was geared towards incorporating the love for sports with a healthy lifestyle.
Most people take part in sports to improve their physical, emotional, and mental well-being. There are several reasons why one must get involved in a sport, including weight loss, bone strengthening, flexibility, and improved stamina. Other equally important benefits of engaging in sports include:
Sports enables you to develop fitness and skills.
It helps fight anxiety and depression.
It pushes you to challenge yourself and set short and long term goals.
It helps aid in coordination and balance.
Most sports help enhance one's memory and focus.
Competing in games allows you to meet new people with the same interests and build new friendships and relationships.
It is a great way to engage the family in physical activity together.
Long term participation in sports improves lung function and the other systems of the body.
Playing sports develops excellent and successful leaders.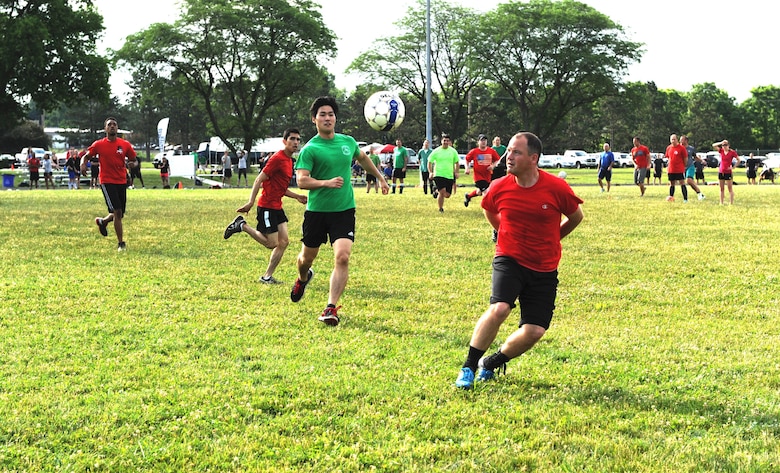 Source: nasic.af.mil
Type Of Sports To Choose
It may take a while until we get definite conclusions regarding the health outcomes of the various types of sport. So what do you do while waiting? Are you just going to sit and watch television all day, wait for the experts to release the results? No, of course not. Just choose the sport you love to do, or select something that's affordable and convenient for you to do daily or as many times in a week as possible, keeping in mind that while you do it, you also prevent injury. Doing so will increase your chances of staying motivated and encouraged to engage in the physical activity long enough to receive its substantial benefits.